Adding fashion staples to your wardrobe occasionally is also a good investment, especially if you always look in your closet for an everyday outfit. You can count on getting yourself a go-to dress for occasions when you need an elegant and sophisticated fashion statement. Looking for the best one might be challenging, so we are here to help you. You should invest in a designer piece as an investment, plus that classic design and vibe can last for years. Achieve a modern flair with the dresses we highlighted below. To help you narrow down the list of options, we looked for the best-reviewed and compiled the best designer dresses available. Check them out below and see what dress fits you perfectly.
Charo Ruiz Zinnia Mini Dress
Do you want to achieve a garden-summer theme in your outfit? Check out the Charo Ruiz Zinnia Mini Dress and channel your springy and chic vibe. This is the Best Go-To Dresses with an A-line shape, and the paneled skirt flows. This dress can also cinch your waist. You will surely love the lace and the floral print that give it a vibrant look when worn.
Ganni Strappy Taffeta Dress
The Ganni Strappy Taffeta Dress dropped the traditional dress by having a sweetheart neckline and a cut-out in front that emphasized a modern twist. It is a midi-length dress, and its hemline comes down, giving you a classic chic appearance. This is the perfect fashion staple if you love achieving a vintage look.
Tove Carine Cut-Out Dress
The Tove Carine Cut-out Dress is the Best Go-To Dresses if you are looking for an elegant and artful dress. According to reviews, it is one of the most anticipated dresses on the market and is the crowd's favorite. You will love the lavender color, which is suitable for a summer vibe or any event.
Alice + Olivia Puff Sleeve Dress
Check out the Alice + Olivia Puff Sleeve Dress and take advantage of its faux leather feature for a rock-star vibe. You can achieve punky allure with this dress, especially when paired with your favorite combat shoes. Also, you are good to go when wearing this, whether going to school or just wearing it as a fashion outfit for an event.
Mara Hoffman Dione Dress
Speaking of Best Go-To Dresses, one of the features of the Mara Hoffman Dione Dress is the coy keyhole in front and a V-neck style, plus it's a body-con midi dress. It has a smocking pattern throughout that offers a playfully polished look for someone wearing it. You can wear your strappy heels and grab your black bag for a classic and elegant look.
Chow Sang Sang – Find Quality Jewelry at Affordable Prices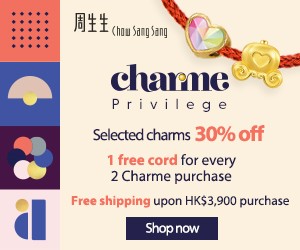 Chow Sang Sang Jewelry adheres to traditional ideas and combines the most advanced technology to create uniquely designed and original jewelry, sincerely provide you with the highest quality and most exquisite products, and let you convey sincere blessings and love. Chow Sang Sang has a wide range of engagement rings, earrings, accessories and more. For quality jewelry at affordable prices, visit chowsangsang.com today.