There's nothing better than enjoying your comfy bed or couch as you shop all the trendiest styles online. With a single click, we rush to purchase new outfits without knowing other sites offer something way better than our current shopping store online. Keep reading as we take you through a list of fashion online stores where you can buy dress for women.
One of the fastest-growing e-commerce sites in the world that offers non-stop fashion is Boohoo. This booming retailer has up to 100 new pieces hitting the site every day. That is to say, fill up your shopping basket today with the majority of styles on offer are under AU$100, and some are even as low as $2.

Nasty Gal began as a perfect website for girls who have a little attitude but like to have fun. Created by Sophia Amoruso, this e-commerce giant started as a humble eBay store selling vintage clothing. Since then, it has grown into something huge that sells vintage-inspired and genuine vintage and new pieces.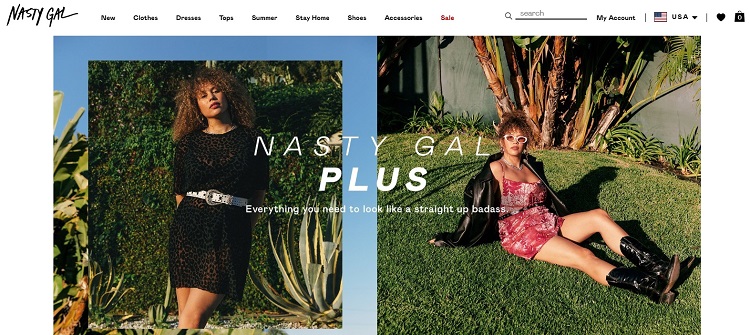 For affordable, fast-fashion clothing, this Swedish super-retailer is everyone's first choice. From stocking up on trends, great basics, lingerie, workwear, activewear, accessories, and even for your homewares. H&M's online store makes it all available from the comfort of your home.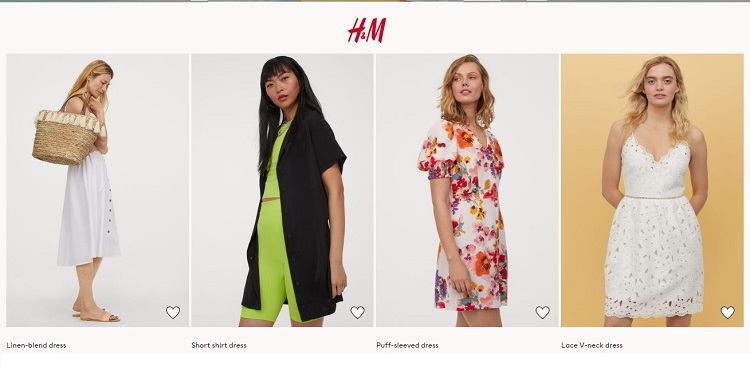 This bohemian retailer is the online shopping destination for you. Whether you're a free spirit or a hippy at heart, Free People dishes up the goods when it comes to surreal designs. With its incredible pieces, you can fill up your basket with something fit for your needs. For great activewear, take a look at the brand's Movement label.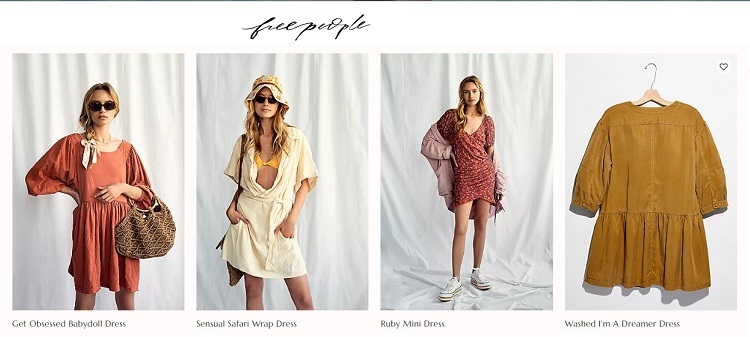 For over 100 years, this brand has been a leading fashion retailer in terms of extensive product range and excellent service. Although Nordstrom's online store is a bit younger. It continues to uphold the title by following suit from the brand's physical stores.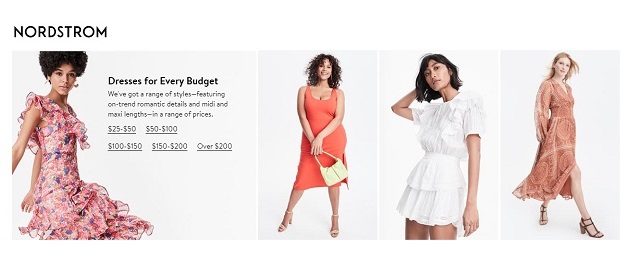 Known as MNG, the brand offers a wide variety of minimally chic clothing and accessories for women. Moreover, Mango's designs are pieces that are perfect for everyday wear and are easy to blend into the rest of the wardrobe.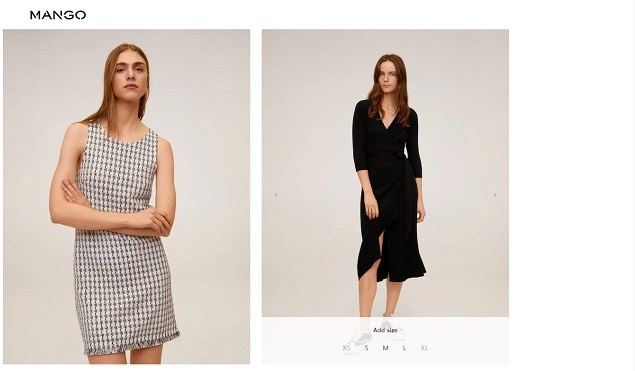 It's the one-stop-shop for all things beautiful from sporty to chic pieces fresh off the runway. Moreover, this site offers exclusive collaborations and discounts across some of the world's biggest labels. Consequently, if you want to stand out from the crowd, Luis Via Roma has it all for you.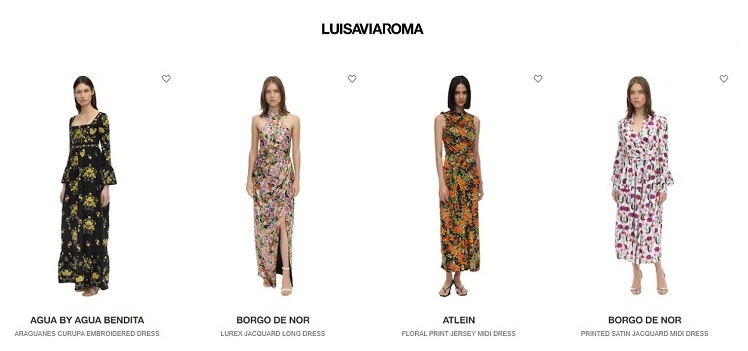 It's another one-stop destination from your fashion and beauty needs. The ASOS house labels offer thousands of on-trend products from a variety of brands at a reasonable price. Moreover, shop online at the ASOS website and see what you've been missing out.

It is the ultimate destination to visit if you don't want to spend your entire paycheck for your first luxury piece. The Outnet, which was created by the people at Net-A-Porter, offers exclusive discounts on more than 350 designer labels. In addition, some of the featured brands include Stuart Weitzman, Oscar de la Renta, and include Chloé.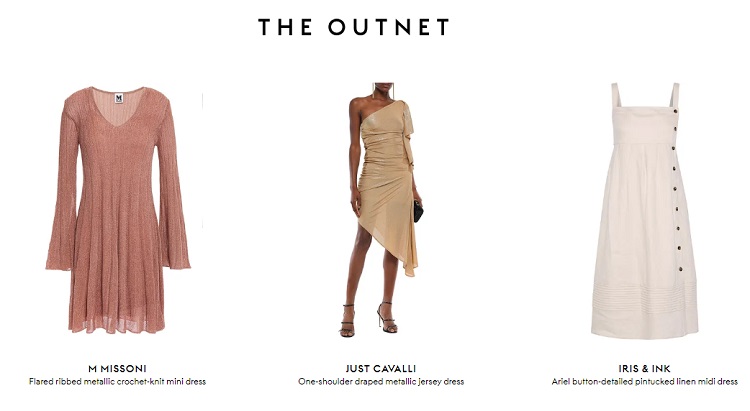 Above all, Bellelily is a one-stop online fashion clothing shop featuring the latest in women's fashion, accessories, home décor and more.  In addition, they have affordable collections which are all about redefining the trends, design and quality to satisfy the needs of every woman. just like you..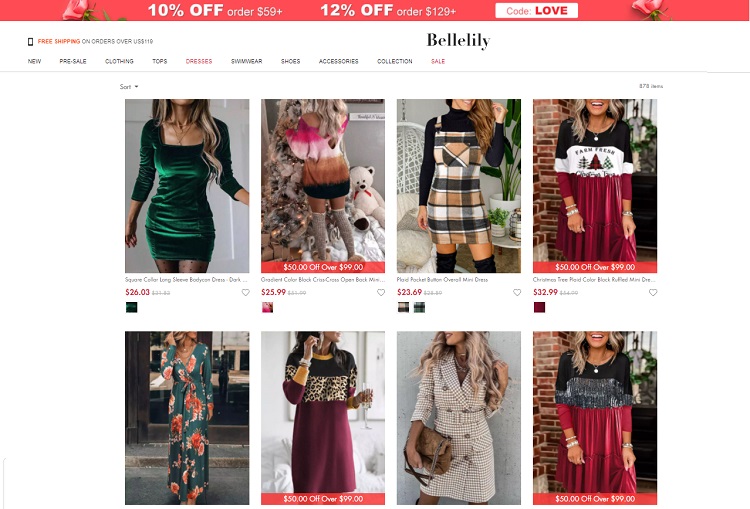 Shop for affordable fashion-forward lifestyle brand with Bellelily.com
Speaking of buying a good dress and where to find one, Bellelily is one stop online fashion store featuring the latest fashion trends for women's clothing, accessories, home décor and more. They have affordable collections redefining the latest trends, excellent style and high quality to satisfy the fashion needs of every fashionista like you. For amazing discounts and special promotions, visit bellelily.com today!