Mother's Day is coming, and so Chow Sang Sang turn to choosing a thoughtful gifts that will show our gratitude and love for the most special person. Jewellery gifts are not only thoughtful, practical, but also last forever and can be passed down for generations. From casual daily wear to extravagant designs fit for special occasions. Chow Sang Sang offers a wide range of suitable Mother's Day gifts. We've classified them to four major categories below to help you search.
For mums who prefer traditional styles, jewellery that bestow special blessings are most suitable. Handcrafted gold ornaments with blessings or auspicious meanings such as "fortune", "auspicious", and "good health" will surely please mother!
Mums everywhere should be greeted every day with honoured care. If you wish to "gift your heart" to your mother by way of a precious keepsake, a heart-shaped ornament is always appropriate.
Who doesn't like to receive flowers? It is a pity that flowers will wither one day, so why not gift mother flowers that never fade?
If you have an endlessly stylish mum, shopping for gifts can be somewhat nerve-wracking. No worries, as Chow Sang Sang has curated a collection of stylish accessories for times such as these, guaranteed to be items that mothers everywhere will adore!
With Mother's Day just around the corner, take this opportunity to express your deep and genuine love for your beloved Mother through these carefully selected jewellery.
Browse Chow Sang Sang's online store today and discover a wealth of jewellery gift ideas for any special moment of the calendar year!
You can also check these Chow Sang Sang Jewelry Collections
Unlocking the Gates to History, inspired by culture, mythology and traditional symbols of luck, Chow Sang Sang's Cultural Blessings Collection of gold ornaments let you convey your very best wishes.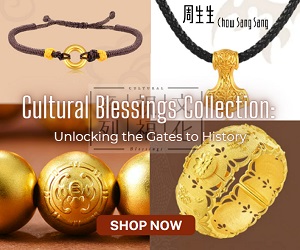 Chow Sang Sang  Minty Collection are made to be light, simple, and an array of clean yet delicate jewellery designs merges with your daily self-expression. visit chowsangsang.com to check these MINTY collection today.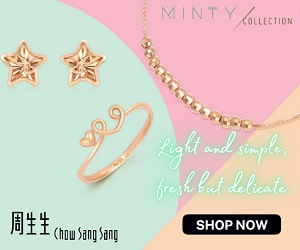 Send an unlimited blessings to a newborn baby with Chow Sang Sang's Chinese Gifting Collection. Celebrate the miracle of birth with these gifts that speak volumes about the joy of the occasion.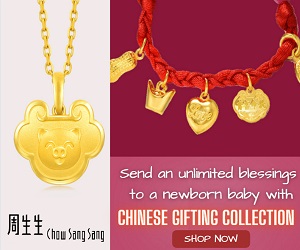 The Dragon and Phoenix are the quintessential symbols of wedding bliss. Chow Sang Sang collection of pure gold Dragon and Phoenix bangles have been crafted with exceptional detail – heralding an auspicious life together.